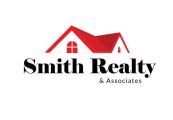 Established in 2011, Smith Realty and Associates has continued to grow into a well-respected, efficient team of Salespeople and Property Managers with a high focus on the customer.
After owning franchise group agencies and taking them to a top ten status within their groups, Principal Justin Smith saw the need for a central agency to service the middle of the Gold Coast without the restrictions of franchise boundaries and the cumbersome processes that franchise groups incur.

Smith Realty and Associates have a great understanding of real estate matters and an honest, caring approach to each individual's unique situation. Combining this with a thirst for knowledge in our industry and a compassion for our community, we believe that we have much more to offer to our clientele of today and tomorrow.


Trading Hours
Mon 9:00am - 5:00pm
Tue 9:00am - 5:00pm
Wed 9:00am - 5:00pm
Thu 9:00am - 5:00pm
Fri 9:00am - 5:00pm
Sat 9:00am - 12:00pm
Sun Closed